Experts in water gardening
Plant now and get a headstart on the 2020 Season
All our plants are grown as nature intended, out in the open not under glass or in a polytunnel,
so you can plant them throughout the winter.
Our plants are fully hardy and are happy to move home to give your pond that extra early display.
Everything you see in our online shop is available to buy and plant now!
Take your gardening to a new level with our outdoor grown, pond plants
Get the most out of your pond plants with our expert advice
Latest Blogs and News from Merebrook Pond Plants
We pride ourselves on being experts in pond plants for everything from tub gardens, garden ponds, wildlife and community ponds to lakes. We can help you whether you are planting to encourage wildlife, to create a delightful garden pond or a sophisticated water garden feature, or even to control the dreaded blanket weed. We're always happy to help, so if you have a question get in touch, and check out our blogs and news below for the latest advice, hints and tips for growing pond plants for any water gardening project.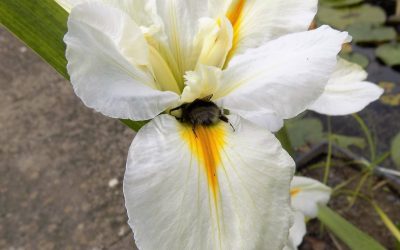 If you dig, they will come Whether you want a wildlife pond, formal water feature or a koi pool, you need to plan the project carefully. Each type of pool, pond or lake, requires a different approach right from the start.  In this blog we are going to walk you through...
read more