Experts in water gardening
COVID-19 UPDATE – 10th August 2020
We are a small, family business and grow our plants on site which has allowed us to remain open for business during these unprecedented times. Things are settling down a little and we're delighted to say that we're now able to dispatch within 5 working days! Please be mindful that Royal Mail is not currently guaranteeing postal times. You will receive an email when we dispatch your items, so will know when to look out for them. 
Take your gardening to a new level with our outdoor grown, pond plants
Get the most out of your pond plants with our expert advice
Latest Articles and News
We pride ourselves on being experts in pond plants for everything from tub gardens, garden ponds, wildlife and community ponds to lakes. We can help you whether you are planting to encourage wildlife, to create a delightful garden pond or a sophisticated water garden feature, or even to control the dreaded blanket weed. We're always happy to help, so if you have a question check out our articles and news below for the latest advice, hints and tips for getting the most out of your pond.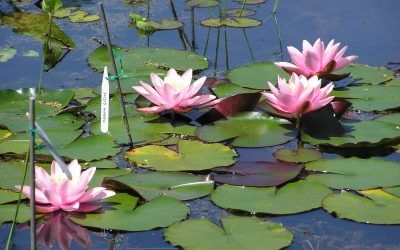 If your water lily is struggling, don't despair! We have over 40 year's experience in growing water lilies and here are our top ten tips for helping your water lilies to thrive.
read more